good design for hard times
Welcome to what!worx: High-quality design without the high-end price tag. We're a collaborative of independent designers specializing in interior architecture, interior design and creative environments. As independents, we have the portfolios and motivation to work for you. This means we have the freedom to do our best work within the budget you have, or help you budget the design you want. No overhead to cut into the plan. No settling for the B-team because your budget doesn't match up. All the advantages of collaboration—more talent, more expertise, more ideas and frankly, a whole lot more fun. As designer-client relationships go, it doesn't get better than this.
We've been around
what!worx designers have broad experience in just about every industry. Corporate. Residential. Restaurant and Foodservice. Higher Education. Healthcare. We'll show you our work so you can see for yourself what we've accomplished.
details, details
what!worx is a network of very specialized talent and resources, too. We'll pull together the expertise your interior project needs. Materials and finishes. Lighting selection and design. Furniture design. Product sourcing and specification. Custom cabinetry and millwork. Environmental graphics and signage. Whatever the design plan is, we've got the skills to cover it.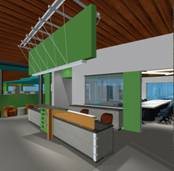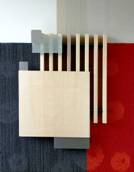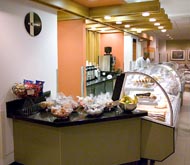 Large or small, we're on it
what!worx has the flexibility to handle projects of any size, scope and style. We can create the master plan—the big picture concept you're looking for—then develop the design and bring it to life. Or, maybe you just need ideas: this is our forte, where every project begins. We'll do a design study and help you define the creative possibilities. If "green" is what you're after, we can show you all kinds of opportunities to Reduce, Re-use, and Recycle.
Let's get together and find out what!worx for you.
---
what!worx
1. building a network of experienced design talent 2. sharing unique skills to create high quality design 3. tapping into years of industry experience and award winning work to compete in current markets 4. finding flexible, motivated people to work on any size, scope or style of project 5. selling affordable design at affordable fees 6. thinking smart in today's economy
industry!worx
interior architecture | interior design | creative environments
Corporate — office, conference, tenant improvement, small business
Healthcare — medical office, clinics, hospice, public lobbies
Foodservice — restaurants, bars, cafes, serveries, concessions, banquette
Education — classrooms, public lobbies, offices
Residential — renovations, additions, single family, condos, urban, rural
Specialties — millwork, custom furniture, unique furnishings, special projects
Graphics — environmental graphics, communication venues, displays, wayfinding
service!worx
interior materials | color palettes | style boards | finish and pattern plans
research, selections, specifications, certifications
color and contrast, pattern and texture, visual impact
character and spirit, aesthetics and culture, visual impact
floor patterns and finish plans
plan drawing

space planning | space programming | concept diagrams | fit plans
interview and inventory, quantify and organize, map adjacencies
define interior layout, determine internal circulation, quantify and organize interior, furniture plans and systems layout, verify program
visual listening | design visualization
define aesthetic goals and vocabulary, sketch, model and/or render interior ideas
furnishings | furniture | office systems | conference systems
aesthetics and style, function and type, sample evaluation, price point and budgets, audio visual/data integration, furniture plans, specifications
lighting | fixture selection | integrated concepts
style and scale, price point, operational efficiency, specifications, visual comfort and drama
green design | sustainable materials
natural and recycled materials, reduce interior contaminants, product research, occupant comfort and control, specifications, certifications
what!worx for you.